The World's Best Entertainment Is Here
Customize your TV experience with a lot more of everything you love, and none of the stuff you don't.
Experience the world's greatest streaming service for news, sports, movies, and more…
Here's exactly what you get with your ISG TV plan
Hundreds of channels. Unlimited entertainment. Customize your TV package to fit your lifestyle with 5 different basic levels. Pay as you go, without a contract.
Looking to appreciate a deeper collection of movies, or stay up to speed with everything in sports? These bundles are for you.
Looking to appreciate a deeper collection of movies, or stay up to speed with everything in sports? These bundles are for you.
Enhance your ISG TV with today's most exclusive entertainment. Now you can truly have it all. Optimized for your viewing pleasure.
Includes: Starz, Showtime,
HBO, Epix and Cinemax





Never miss a kickoff, faceoff, pitch, or penalty again with the world's best in sports entertainment. Seamless streaming available anywhere.
Includes: 12 All-Access
Sports Networks In One












Price & Flexibility: you get it all with ISG TV
Experience a new era of convenient and inexpensive streaming with state-of-the-art direct cloud access. Yes, this means you get the world's best channels and entertainment, now for a fraction of the price – and that's only the beginning.
With ISG, you can stream onto 5 separate devices at any time, with unlimited flexibility, making your entertainment options truly unlimited. With today's best channels and live broadcasts in sports, news, and entertainment – you'll never need another contract again.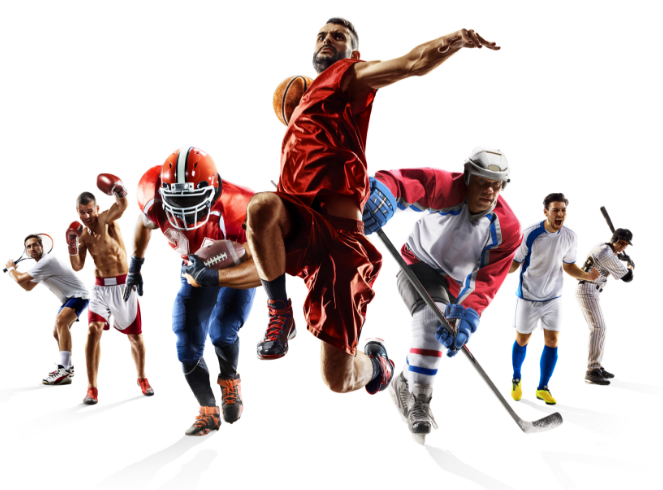 ISG TV versus our overpriced competition
Hey, we simply call it like it is. More features, with fewer strings attached.
| | ISG TV | Dish | DirectTV | Cable TV |
| --- | --- | --- | --- | --- |
| Credit Check | NO | YES | YES | YES |
| 5 Devices for the same price | YES | NO | NO | NO |
| FAST Channels Included | YES | NO | NO | NO |
| Month to Month | YES | NO | NO | NO |
What Else Makes ISG TV Your Most Valuable Purchase Ever?
A world of entertainment on your terms
From your TV to the phone in your pocket, ISG TV is always within reach. Stream live and on-demand programming on any device, from anywhere in the world. Catch up and stay connected to your favorite shows and movies in seconds with high-speed buffering.
ISG TV offers more of the TV you love for less. Choose from a range of packages that include live and on-demand programming, as well as premium movies and sports channels, for less than you can get them anywhere else.
ISG TV curates channels to suit every taste – bringing you the best in news, children's, entertainment and sports programming. Simply put, we deliver unique entertainment experiences you can't get with traditional cable or satellite TV… At any cost. We promise: you'll always have something new and exciting to watch.
Enjoy the flexibility of a month-to-month subscription with the option to cancel at any time – zero penalties! We call this "streaming freedom" because you'll have a chance to try out every package and find the one that's right for you. With ISG TV, you're in control.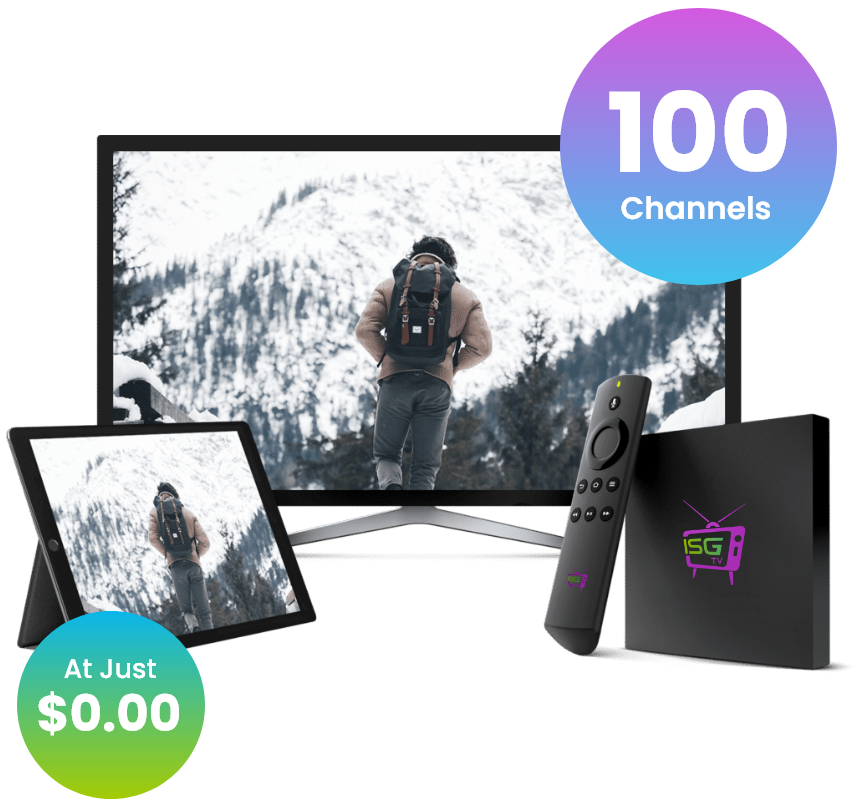 Here's how easy it is to get started today
We pride ourselves on a fast, easy, convenient installation and "kickoff" process, with no equipment required! Infact, it's so easy anyone can do it. Here's how it works.
On any TV, tablet,
computer, or phone
Hundreds of channels,
24/7 live access


We didn't say it, they did.
Our customers (like in the near future, maybe you!) are amazing. Hear from them why we've rated 5 stars across the board.
I love ISG TV! I can watch my favorite content anytime, anywhere. Also, the video quality is always excellent! I highly recommend this service to anyone looking for a convenient alternative to watch their favorite shows and movies.
I was initially hesitant to try a streaming service, but I'm so glad I did with this one. From classic movies and TV shows to the latest releases, there's something for everyone. I highly recommend giving ISG TV a try.
I've been using this streaming service for a while now, and I'm really impressed with the variety of content available. There's always something new to explore, and the recommendations are spot-on. Also, the price is very reasonable considering the amount of content available.
I used to be a cable TV subscriber, but since I switched to this streaming service, I've never been happier. Not only is it more convenient and cost-effective, but the selection of channels is much better. If you're looking for a budget-friendly alternative to streaming services, this one is for you!
You have questions about our entertainment?
We have entertaining answers.
Get Help Finding The Right Solution
Give us a Call At (619) 489-7015 Or Just Fill Out This Form Below